We are proud to announce the released of our first RAIN Package,
Squad Command: Advanced Warfighter AI.
Developers from around the world are already integrating it within their own games as they create the next great shooters for Unity.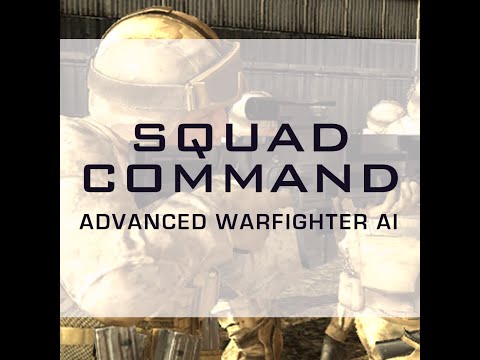 Based on the co-op and enemy behaviors popular in games like Call of Duty and Battlefield, Squad Command is premier example of how to create high quality first person shooter gameplay
using RAIN.
Craig Warner from 530 Friday Studios is using Squad Command to add AI to his own SciFi FPS game
The Hadron Effect.
"[Squad Command] is really good fun, and just what I'm looking for because you stumble across a lot of NPC battles in my game "
– Craig Warner 530 Friday Studios
Developers are using Squad Command to create their own games while learning expert-level AI practices through 6 reusable gameplay components, 5 advanced behavior classes, script libraries, soldier formations, AI commands, and much more.
Using Squad Command developers can create battles and team fights in minutes, adding additional soldiers to form enemy armies or allied squadrons. These intelligent AI enemies work as a team using tactics and communication to take down the player, while the player can issue commands to their own AI-controlled squad members for advanced team fights.
Click here for more information about Squad Command's features
then
let us know what you think on the forums!