Today our developer community has reached over 15,000 developers! Within the last few months we have been blown away by the creative games and projects being created with RAIN. From Oculus to Leap motion, developers have been sharing with us the cutting edge games they have been working on.
We are constantly surprised and inspired by the inventive and beautiful ways developers have been creating next generation experiences with our technology, and we can't get enough. We want to give you a sneak peek of some of the experiences we've been enjoying.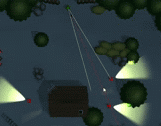 Trench Games
created Stay Frosty — A rogue stealth shooter game, in less than 72 hours for the Ludum GameJam. "You are a highly trained sniper, deep behind enemy lines. Your mission is to take out the enemy command structure. Officers are your highest priority targets. Avoid detection by the enemy, eliminate your targets, and don't let anyone get out alive."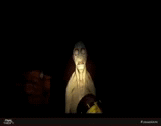 Broken Window Studios
is creating Grave — an open-world, surrealist survival horror experience. Successfully funded by Kickstarter, the layout of Grave's environment shifts with each passing night, and instead of guns or knives, your weapons are entirely light-based. Compatible for Oculus, PC, Xbox One, and PS4.
RAIN is compatible with AR and VR experiences, and we have been playing demos in the office all month in preparation for our upcoming VR Studio Showcase.
We love playing the games and betas created by our community, and we want to play more!!! Share with us your project, demo, or even just tell us a little about what you are working on. We would love to showcase your WIP, and are always here to support and help.
If you want to be included in the Studio Showcase, or share information about your project with us,
Tweet #UsingRAIN to let us know about your project
or contact us
here.