Get Your Game in Front of Thousands.
Sign up now for Studio Showcase!
Studio Showcase is a free program where we promote games using RAIN to thousands of players, artists, and developers that are waiting to see the next great idea. Your idea.
Here's what your showcase might look like.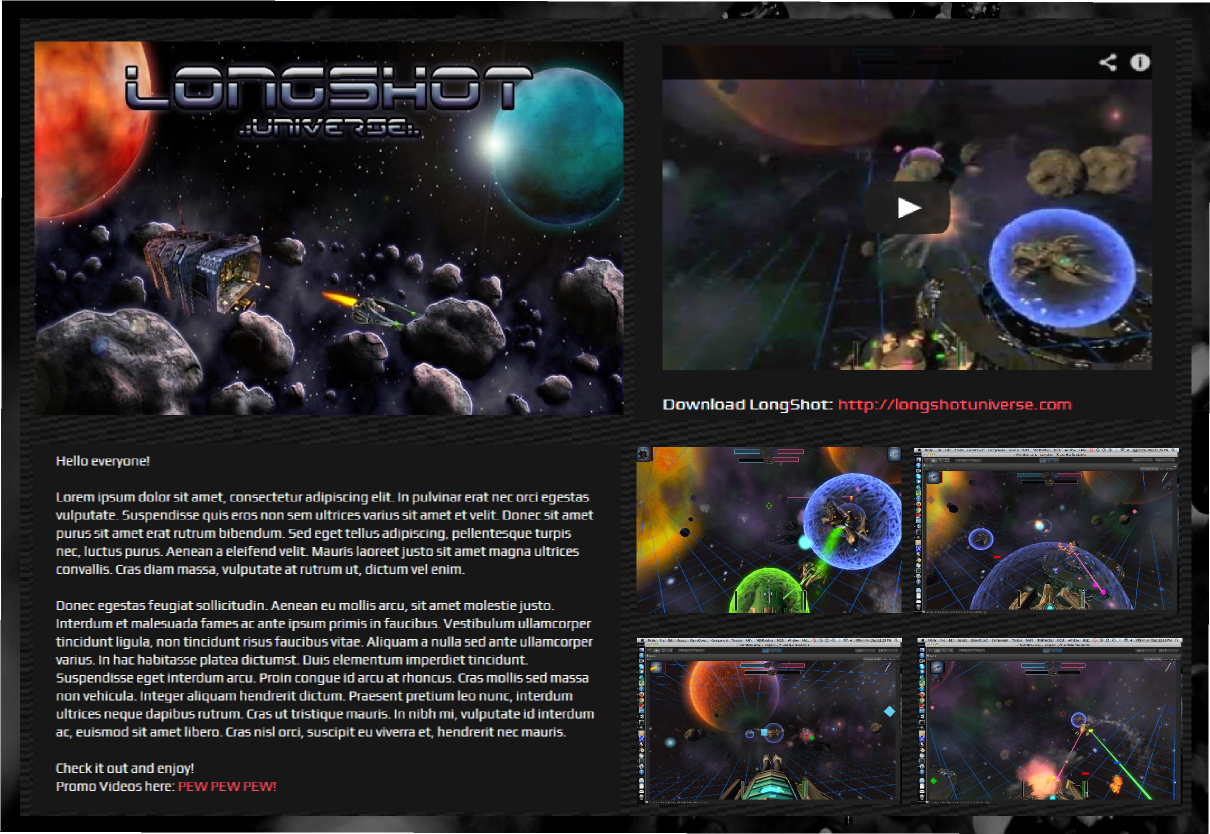 Studio Showcase is one of the most effective ways to expand your audience and get your game noticed! Games of any size and development level are welcome. Once your submission has been chosen, you will have access to valuable marketing and AI resources. On top of everything, we will work with you to ensure your Showcase is top quality.
Are you ready?
We will only be excepting submissions for a limited time because spots fill up fast, so don't hesitate! Fill out the form below to get started. We can't wait hear from you! Have questions/comments? Please please contact media@rivaltheory.com.
What we need from you
1. Short bio about your studio and information about your game
2. Logo(s)
3. Short video and/or screenshots of gameplay that would be interesting and exciting
4. Website links.
NOTE: It's important to keep in mind that this is an application, not the final submission.
Please Fill Out The Application Form Below to get started
We can't wait to see your games!
-Rival Theory
Follow @RivalTheory